Sorry this is not a running-related post.
Monday & Tuesday while I was proctoring the NYS Bar Exam I did a lot of reading:
From Goodreads:
New Bremen, Minnesota, 1961. The Twins were playing their debut season, ice-cold root beers were at the ready at Halderson's Drug Store soda counter, and Hot Stuff comic books were a mainstay on every barbershop magazine rack. It was a time of innocence and hope for a country with a new, young president. But for thirteen-year-old Frank Drum it was a summer in which death assumed many forms.

When tragedy unexpectedly comes to call on his family, which includes his Methodist minister father, his passionate, artistic mother, Juilliard-bound older sister, and wise-beyond-his years kid brother, Frank finds himself thrust into an adult world full of secrets, lies, adultery, and betrayal.

On the surface, Ordinary Grace is the story of the murder of a beautiful young woman, a beloved daughter and sister. At heart, it's the story of what that tragedy does to a boy, his family, and ultimately the fabric of the small town in which he lives. Told from Frank's perspective forty years after that fateful summer, it is a moving account of a boy standing at the door of his young manhood, trying to understand a world that seems to be falling apart around him. It is an unforgettable novel about discovering the terrible price of wisdom and the enduring grace of God.
I just loved this book!  I couldn't put it down.
From Goodreads:
This debut novel tells the story of Rachel, the daughter of a Danish mother and a black G.I. who becomes the sole survivor of a family tragedy. With her strict African American grandmother as her new guardian, Rachel moves to a mostly black community, where her light brown skin, blue eyes, and beauty bring mixed attention her way. Growing up in the 1980s, she learns to swallow her overwhelming grief and confronts her identity as a biracial young woman in a world that wants to see her as either black or white. In the tradition of Jamaica Kincaid's Annie John and Toni Morrison's The Bluest Eye, here is a portrait of a young girl – and society's ideas of race, class, and beauty.
I loved this one too!  I highly recommend it!
Despite the tumor-shrinking medical miracle that has bought her a few years, Hazel has never been anything but terminal, her final chapter inscribed upon diagnosis. But when a gorgeous plot twist named Augustus Waters suddenly appears at Cancer Kid Support Group, Hazel's story is about to be completely rewritten.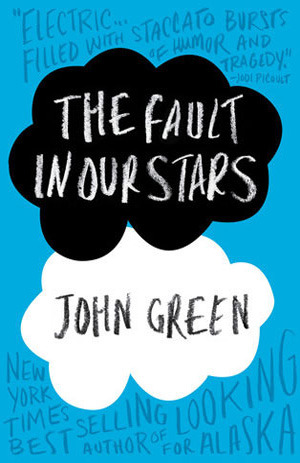 Not done yet.  Just reading it to see what all the hype is.  So far, it doesn't compare with the writing and character portrayal of the two books above.
From Goodreads:
After four harrowing years on the Western Front, Tom Sherbourne returns to Australia and takes a job as the lighthouse keeper on Janus Rock, nearly half a day's journey from the coast. To this isolated island, where the supply boat comes once a season and shore leaves are granted every other year at best, Tom brings a young, bold, and loving wife, Isabel. Years later, after two miscarriages and one stillbirth, the grieving Isabel hears a baby's cries on the wind. A boat has washed up onshore carrying a dead man and a living baby.

Tom, whose records as a lighthouse keeper are meticulous and whose moral principles have withstood a horrific war, wants to report the man and infant immediately. But Isabel has taken the tiny baby to her breast. Against Tom's judgment, they claim her as their own and name her Lucy. When she is two, Tom and Isabel return to the mainland and are reminded that there are other people in the world. Their choice has devastated one of them.

M. L. Stedman's mesmerizing, beautifully written novel seduces us into accommodating Isabel's decision to keep this "gift from God." And we are swept into a story about extraordinarily compelling characters seeking to find their North Star in a world where there is no right answer, where justice for one person is another's tragic loss.

The Light Between Oceans is exquisite and unforgettable, a deeply moving novel.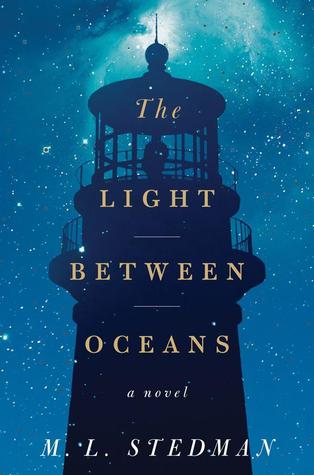 I haven't read it yet but I will soon.
From Goodreads:
Sussex, England. A middle-aged man returns to his childhood home to attend a funeral. Although the house he lived in is long gone, he is drawn to the farm at the end of the road, where, when he was seven, he encountered a most remarkable girl, Lettie Hempstock, and her mother and grandmother. He hasn't thought of Lettie in decades, and yet as he sits by the pond (a pond that she'd claimed was an ocean) behind the ramshackle old farmhouse, the unremembered past comes flooding back. And it is a past too strange, too frightening, too dangerous to have happened to anyone, let alone a small boy.

Forty years earlier, a man committed suicide in a stolen car at this farm at the end of the road. Like a fuse on a firework, his death lit a touchpaper and resonated in unimaginable ways. The darkness was unleashed, something scary and thoroughly incomprehensible to a little boy. And Lettie—magical, comforting, wise beyond her years—promised to protect him, no matter what.

A groundbreaking work from a master, The Ocean at the End of the Laneis told with a rare understanding of all that makes us human, and shows the power of stories to reveal and shelter us from the darkness inside and out. It is a stirring, terrifying, and elegiac fable as delicate as a butterfly's wing and as menacing as a knife in the dark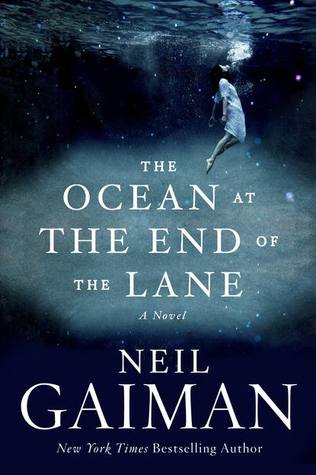 Looking forward to reading this one, as well.
Happy Running! Have you read any of these? What did you think? Any other good books to recommend?